The organization and management tool
for architects and engineers.
Discover untermStrich X4 now!
Discover untermStrich X4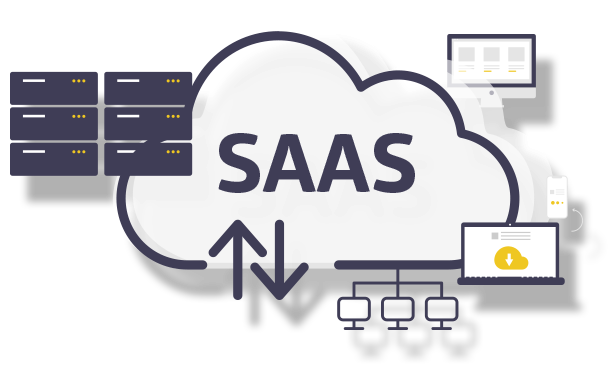 untermStrich points the way towards the future of software for planning offices:
Since 2023, the market leader also offers SaaS as a solution.
And thus saves users time, money and nerves…
More about untermStrich SaaS (DE)
Want to use untermStrich X4 for your business?
How can you keep your office running properly? 
By handling all your project admin in a single software system! That's the key to keeping track of what's happening with all of your projects and clients – and knowing exactly how your business is coming along.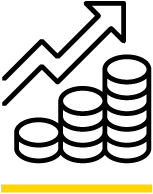 Stop losing money!
Make sure you account for every hour worked – with seamless time tracking and smart change management.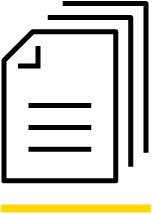 No more invoice confusion!
Intelligent invoicing saves time and stress. Works with all the established e-invoicing formats.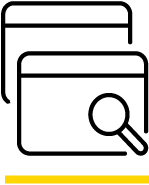 No more hunting for drawings!
Our full-text search brings up all your documents, mails and drawings in seconds.

No more losing track of costs!
Automatic warning limits, liquidity checks etc. keep you on top of your money game.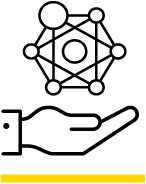 No more office reorganizations!
Whether you are a one-person or 200-person firm: untermStrich grows with your organization.
Sometimes you need to know something right now: what stage your project is at, who got sent which drawing or who exactly sent this specific e-mail. At moments like that, with untermStrich, you have the whole history of the project at your fingertips. No other system can do that, and for sure you can't do it with an Excel list.
Ing. Markus C. Raming 
Geschäftsführung, Leitung Vertrieb (CEO)

Good to know
Are we a cloud solution?
Our web application is browser-based; the data is stored on our server. So, we spare you right off the bat from time-consuming updates. Or whatever else annoys you when booting up your PC in the morning.


This saves you time and money. Every day. Good, right? And best of all, you can work from any device, without installation or app clutter.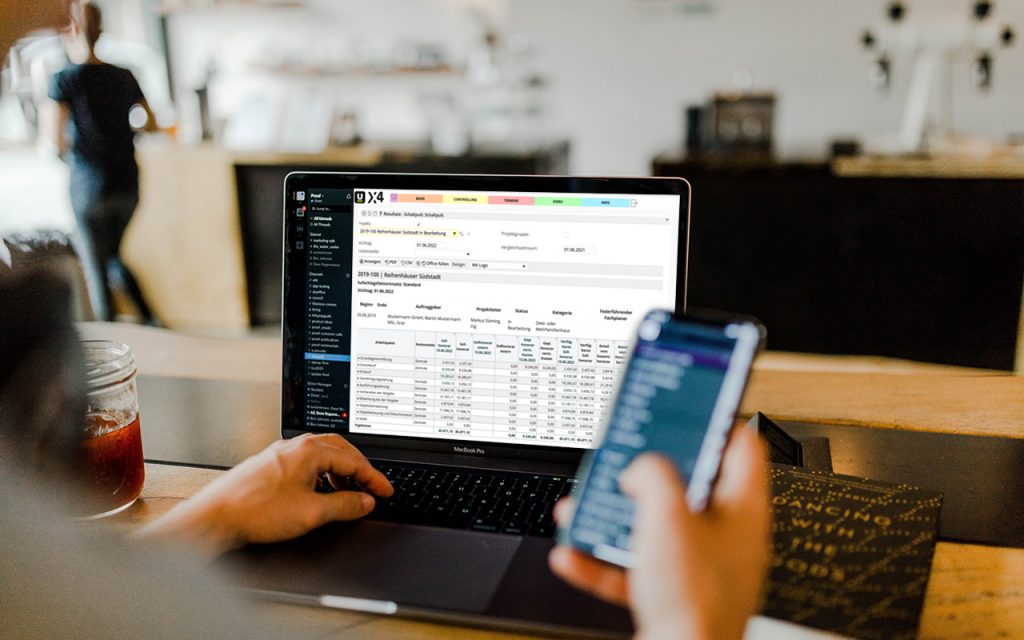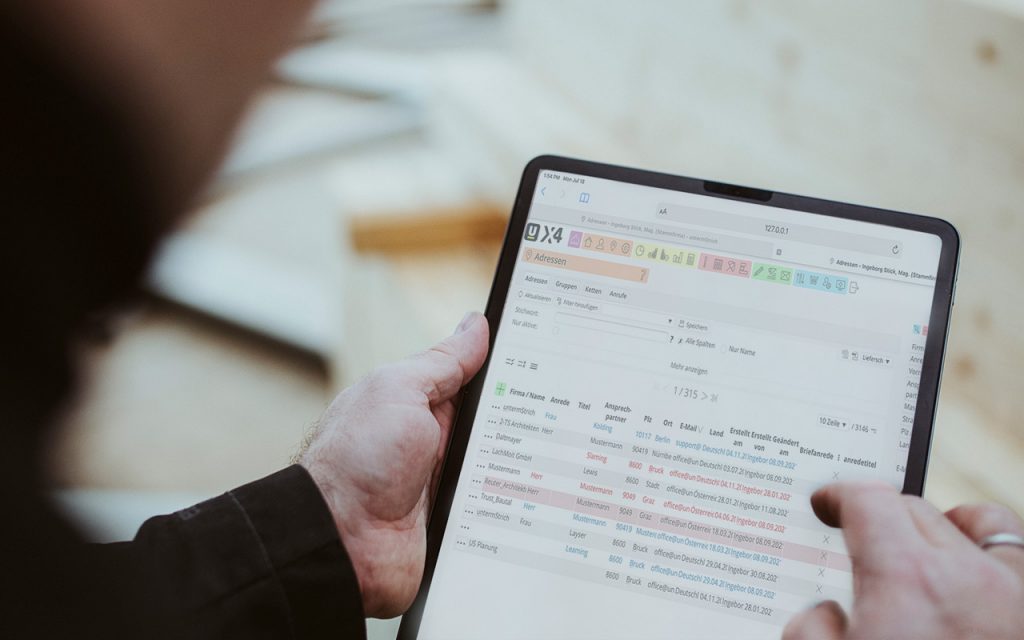 Good to know
Is untermStrich HOAI-compliant?
Of course, we are HOAI-compliant. In principle, however, we remain quite flexible for you. This means that both HOAI and free service phases are possible.
Good to know
Do you need a quick analysis of a project or an office?
Breathe. Everything will be fine. Thanks to untermStrich, you'll have them at your fingertips in no time.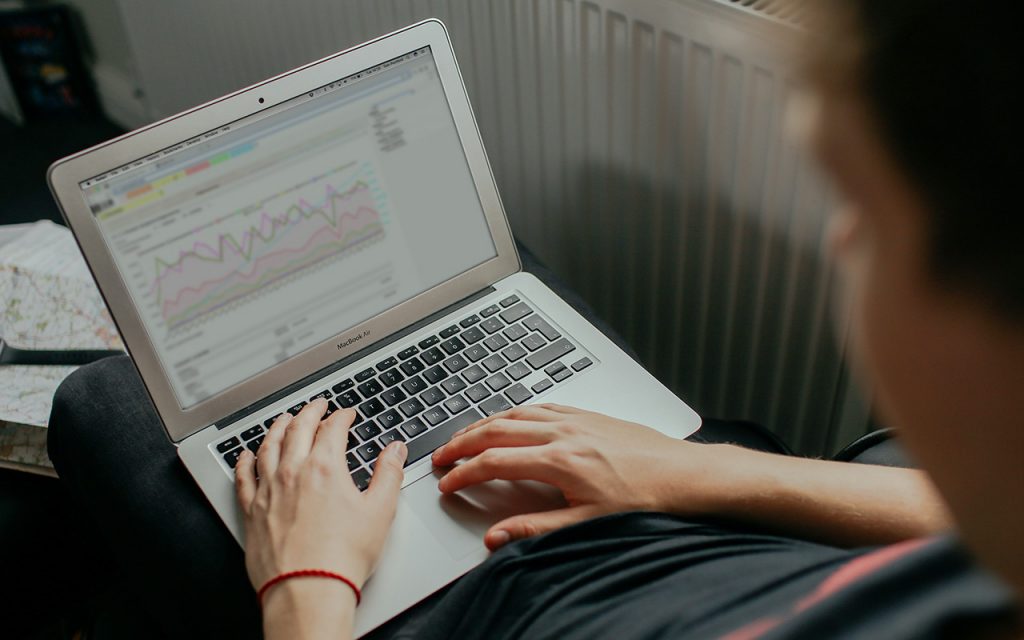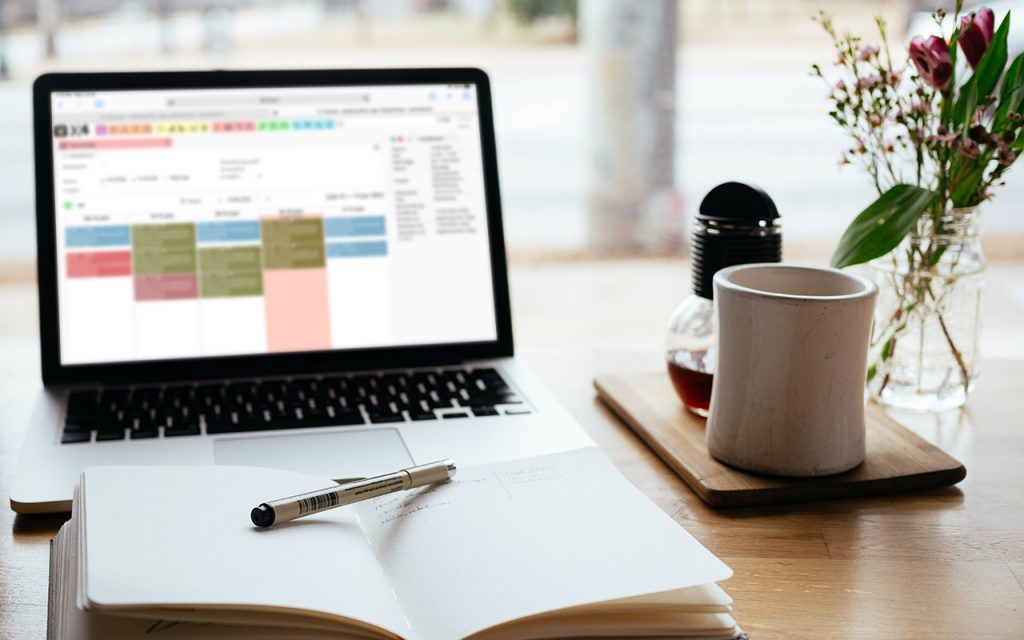 Good to know
Time tracking. Time tracking? TIME TRACKING!!!
Quite crucial for you, we know. That's why we're making it easier than ever for you and your team to track your time. And the best part? You can choose the mode yourself!
Whether so much software service is expensive?
A direct question, a direct answer. We attach great importance to a fair licensing concept. That means you can create as many employees as you like. The number determines the simultaneous access. There are no better or worse licenses.
And while we're at it: The value added, which could be generated alone through seamless time recording within projects by untermStrich since 1.1. 2020, is just under 1.4 billion euros.
Buy now untermStrich X4 Software
Basic
This is the strong foundation for a well-functioning office.
Use these tools to capture data on projects, people, the team and master data. 
For address collectors:
Projects
Team
Addresses
Quick and easy project creation
Overview of the whole team
All contact data accessible centrally and/or mobile
Go to Basic Tools
Cost Accounting & Monitoring
Stay on course financially: Manage your office efficiently and save time, thanks to full time logging, optimized change management and automatic liquidity checks.
For money managers:
Time logging & hours
Fees
Costs
Invoicing
Control panel
Results
Intuitive time logging in only two minutes per day
Overview of all unpaid and billed fees
Fixed price, HOAI, and/or quantity-based price calculation
All project details on screen in one click
Business analyses
Got to Cost Accounting tools
Dates & Deadlines
Communication is everything – especially in your own team!
With these calendar tools you'll always be in top form
For calendar organizers:

Tasks
Calendars
Leave
Resources
To-dos – who has to do what by when
Overview of all events by project
Simple & intuitive leave planning
Quick & easy planning
Go to Dates & Deadlines Tools
Documentation
No more document chaos and a legally compliant 30-years' archive. Office organization has never been this easy and this professional.
For tidiness fanatics:

Documents
Drawings
Post (in- & outbox)
Central and gap-free documentation of all the projects
Which version of which plan was sent to whom, when?
Mails saved centrally and project-linked
Go to Documentation Tools
Info, Communication & CRM
The complete overview of all projects – within seconds! Simply enter the software and have all mails, plans or invoices at hand via full text search at the push of a button. 
For data detectives:

Facts
Communication
CRM
Central and gap-free documentation of all the projects
Which version of which plan was sent to whom, when?
Mails saved centrally and project-linked
Go to Info Tools
Butlers
With untermStrich X4, our butler series goes another step further. Every employee can configure their own dashboard.
The new update offers a full screen display with more space for graphics and analyses.
Liquidity forecast
Budget planning
Productive analysis
Mainstay analysis
PEP-7 evaluation
Price calculation by rate & amount
Task delegation
Limit warning signals
Revenue per employee
Fees overviews
Payment behavior
Unpaid invoices
Critical projects
Projects in progress/global project analysis
Revenue per employee
Overtime analysis
Change records
Target-actual hours display
Break monitoring
HOAI 2013, 2009 and RifT (Bund VBV-BW)
What is where
das Organisations- und Führungstool
der Architekten und Ingenieure
Entdecke jetzt untermStrich X4 neu!
untermStrich X4 entdecken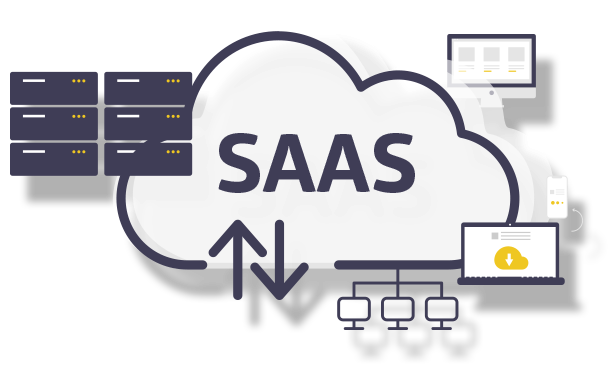 untermStrich weist den Weg in Richtung Softwarezukunft für Planungsbüros:
Ab Dezember bietet der Marktführer auch SaaS als Lösung an.
Und spart den Usern so Zeit, Geld und Nerven…
Mehr darüber lesen
Ihr wollt untermStrich X4 für euer Unternehmen nutzen?
Was es braucht, damit dein Office
wirklich nach Plan läuft? 
Eine Software, die alle deine Aufgaben unter ein Dach bringt! Nur so hast du deine Projekte und deine Auftraggeber voll im Griff. Und den Erfolg deines Planungsbüros…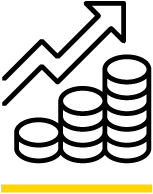 Nie mehr Geld verlieren!
Wirklich jede geleistete Stunde abrechnen können – dank lückenloser Zeiterfassung und smartem Änderungsmanagement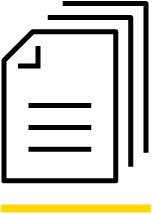 Nie mehr Rechnungschaos!
Die intelligente Rechnungserstellung spart Zeit und Nerven. Auch bei allen gängigen E-Rechnungen.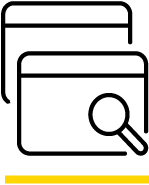 Nie mehr Pläne suchen!
Durch unsere Volltextsuche hast du auf Knopfdruck innerhalb von Sekunden Zugriff auf alle Dokumente, Mails und Planlisten.

Nie mehr Kosten
aus dem Blick verlieren!
Automatische Warnschwellen, Liquiditätschecks & CO. machen dich zum Managementcrack.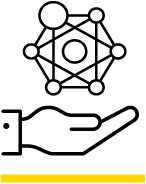 Nie mehr dein Büro neu organisieren müssen!
Ob 1-Mann- oder 200-Personen-Unternehmen – untermStrich wächst mit dir mit.
GUT ZU WISSEN
Wir sind SaaS – wir sind Cloud!
Ja, wenn du willst. Und das aus gutem Grund. Warum sollte man sich auch seine eigenen IT-Ressourcen mühsam aufbauen, wenn man das alles auch in der Cloud haben kann. IT darf kein aufwändiges Thema sein, das ständig Aufmerksamkeit benötigt. Vielmehr wird es zur Ressource, die einfach da ist, wenn man sie braucht und spart Usern vor allem Geld, Zeit und Nerven.
Natürlich kannst du untermStrich auch ganz klassisch auf deinem eigenen Server in deinem Büro betreiben.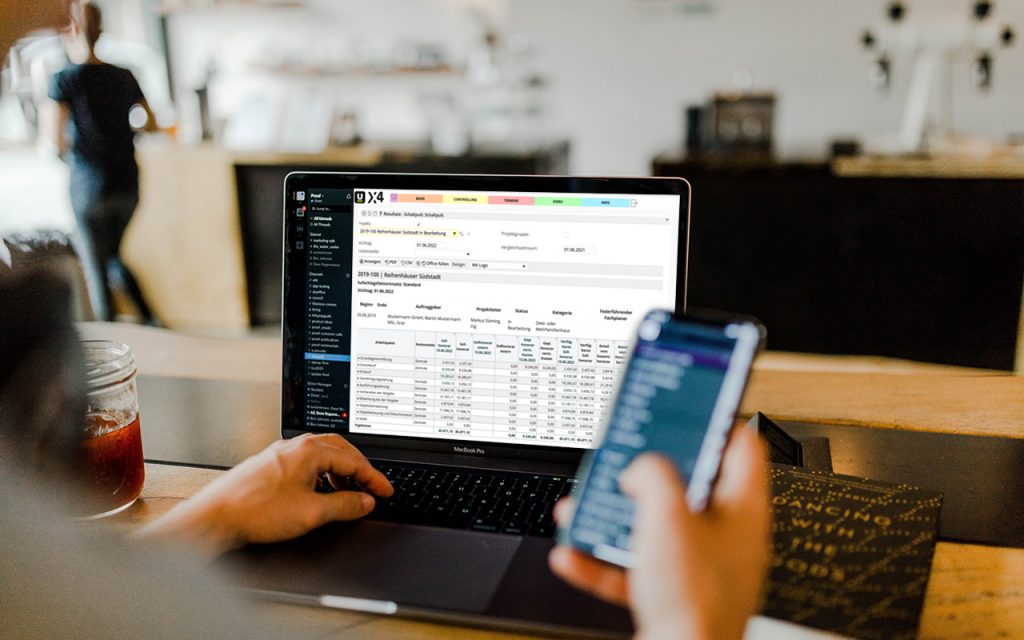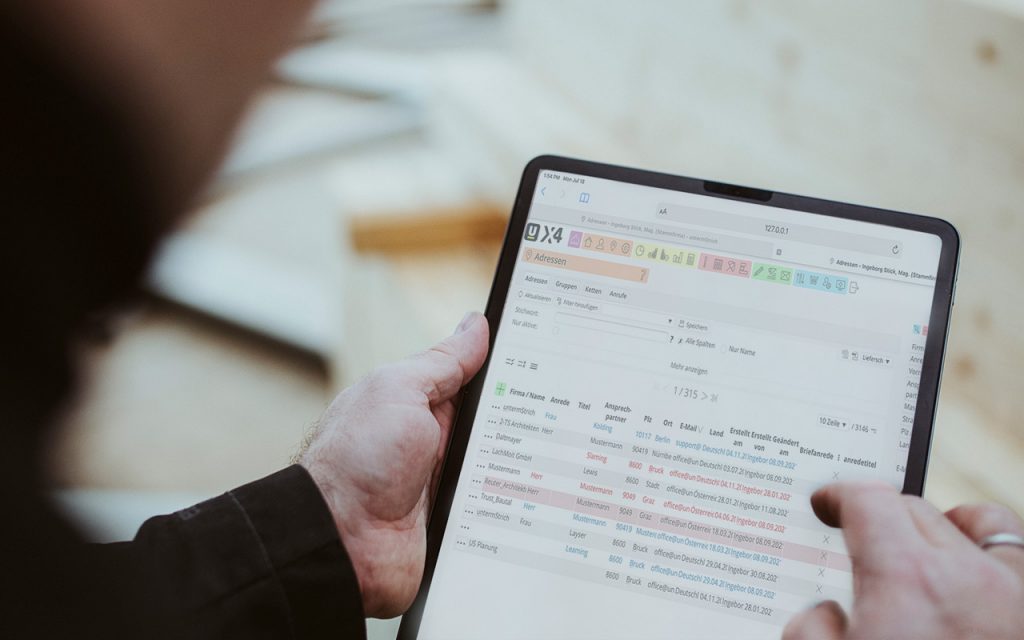 GUT ZU WISSEN
Ist untermStrich HOAI-konform?
Natürlich sind wir HOAI-konform. Grundsätzlich bleiben wir für euch aber ganz flexibel. Das heißt, sowohl HOAI als auch freie Leistungsphasen sind möglich.
Können HOAI-Angebote und -Rechnungen geschrieben werden? Easy! Eine einfache HOAI-Integration ist möglich. Angebote/Abrechnungen passieren basierend auf euren eigenen Word-Vorlagen.
GUT ZU WISSEN
Sie brauchen ganz schnell Auswertungen zu einem Projekt oder dem Büro?
Atmen. Alles wird gut. Durch untermStrich habt ihr die nämlich ab sofort ganz schnell zur Hand.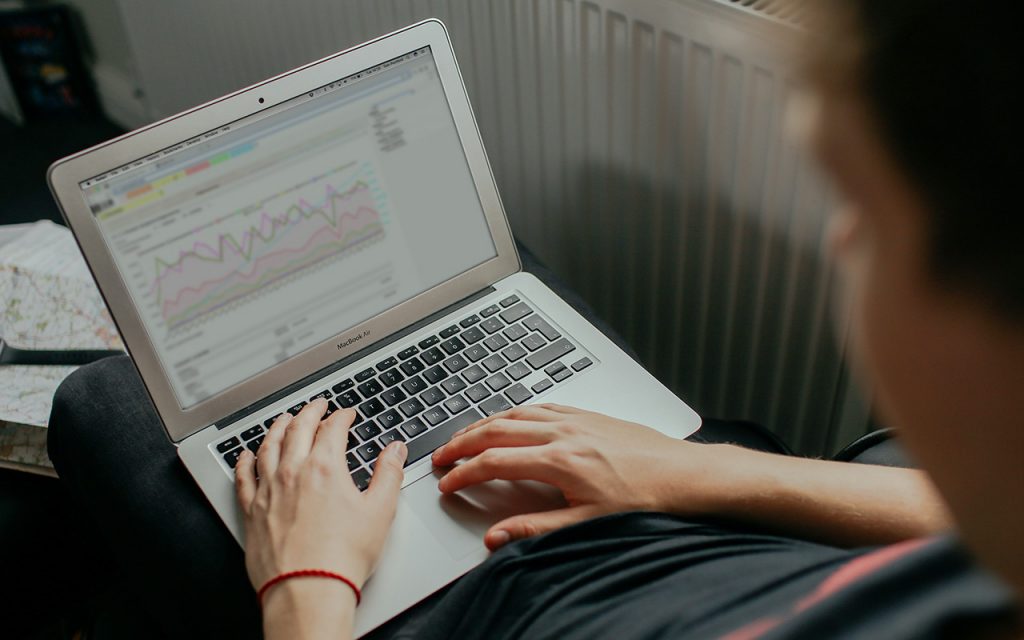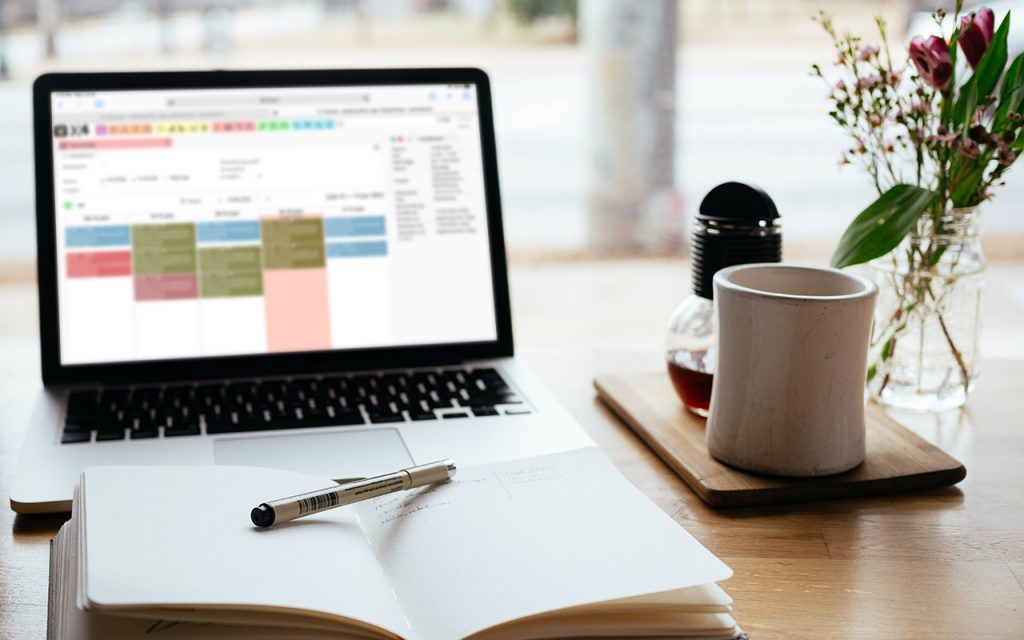 GUT ZU WISSEN
Zeiterfassung. Zeiterfassung? ZEITERFASSUNG!!!
Ziemlich wichtig für euch, das wissen wir. Und genau deshalb sorgen wir dafür, dass eine lückenlose Zeiterfassung für euch und euer Team ab sofort so einfach wie nie zuvor ist. Und das Beste? Den Modus könnt ihr selbst wählen!
Ob so viel Software-Service teuer ist?
Direkte Frage, direkte Antwort. Wir legen Wert auf ein faires Lizenzkonzept. Das heißt, ihr könnt beliebig viele Mitarbeiter anlegen. Die Anzahl bestimmt den gleichzeitigen Zugriff. Es gibt keine besseren und schlechteren Lizenzen.
Und wenn wir schon dabei sind: Die Wertschöpfung, die alleine seit 1.1. 2020 durch einen lückenlose Zeiterfassung innerhalb von Projekten durch untermStrich erwirtschaftet werden konnte, liegt bei knapp 1,4 Milliarden Euro.
untermStrich X4 Software Jetzt kaufen
Basis
Sie ist das stabile Fundament für ein gut funktionierendes Office.
Mit diesen Tools werden Daten von Projekten, Personen, dem Team und Stammdaten eingepflegt.
Für Stammdatensammler:
Projekte
Team
Adressen
NEU
Noch mehr Sicherheit durch ständige DSGVO-konforme Updates und neue Passwort-Richtlinien
Zu den Basis Tools
Controlling & Kostenrechnung
Immer auf Cash-Kurs: Leite dein Planungsbüro effizient und zeitsparend – dank lückenloser Zeiterfassung, optimiertem Änderungsmanagement bis hin zu automatischen Liquiditätschecks.
Für echte Kapitäne:
Stunden
Honorare
Kosten
Abrechnung
Schaltpult
Resultate
Neu
– automatische Platzierung des SwissQR-Codes
– Laufende Anpassungen bei allen gängigen E-Rechnungsvorlagen
– Rabatt-Funktion bei der HOAI
– Automatische UID-Prüfung
Go to Cost Accounting tools
Termine
Kommunikation ist alles – vor allem im eigenen Team!
Mit diesen OrganisationsTOOLS seid ihr immer in Höchstform.
Für Terminfixierer:

Aufgaben
Kalender
Urlaube
Ressourcen
Dokumentation
Nie mehr Dokumentenchaos und obendrauf noch eine rechtssichere Ablage für 30 Jahre. So einfach und professionell war Büroorganisation noch nie.
Für Ordnungsfanatiker:

Doku
Pläne
Post
Info
Der völlige Überblick über alle Projekte – und das binnen Sekunden! Einfach in die Software einsteigen und per Volltextsuche per Knopfdruck alle Mails, Pläne oder Rechnungen bei der Hand haben.
Für Datendetektive:

Fakten
Kommunikation & CRM
Hast du schon den besten Draht zu deinen Auftraggebern?
Dann wird es aber Zeit! Mit diesen Kundenbeziehungsmanagement-Tools steht dem nichts mehr im Weg.
Für Kommunikationsgenies:

Kommunikation
CRM