Das Organisations- und Führungstool
der Architekten und Ingenieure
Steckt euer Planungsbüro doch einfach in die Tasche!
Jederzeit. Von überall. In jeder Lebenslage.
Mehr erfahren
Why untermStrich X3 software?
It's challenging to put software into words. We'll do it anyway! Because that's the best way for you to get an idea of what your everyday life with untermStrich can look like. So, we're taking you on a week-long tour based, of course, on real experiences from our 87,000 users.
Anytime.
Your digital office is open 24/7. No matter when you need to access it via your tablet, smartphone or computer.
From anywhere.
London, Berlin, New York? No matter where your business trips take you. With untermStrich, you can pack your entire office in a suitcase.
In every situation in life.
Checking what's going on in your office while on vacation only takes seconds. And then you can continue in relaxation mode…
Basis
As the name correctly states – this is the basis of untermStrich. So, these TOOLS are indispensable for you.
All of the data for projects, people, the team and the master files is entered here.

For master data collectors:
Projects
Team
Addresses
BASIS
Projects
Management and documentation with different project parameters

Cash & fees according to project phases and/or individual criteria

Order management, supplementation and master data entry
back to tools
Video
BASIS
Team
Master data sheet with individual settings and access rights

Separate cost estimates with different hourly rates

Grouping according to job category, qualification, team affiliation and organizational unit
back to tools
Video
Controlling & Cost Accounting
These TOOLS deal with the topic of cash. Thus, guiding the company and keeping it on course. From the most straightforward recording of hours to the high-quality budget calculation, everything needed to steer a successful planning office effectively and efficiently is in here.
For real captains:
Hours
Time log
Fees
Costs
Accounting
Control Panel
Results
Appointments
Are you fully interlinked with each other yet? You can easily control everything you always wanted to record, link and document with each other on different dates, days and appointments, via the organizational TOOLS.
For appointment makers:

Tasks
Calendar
Vacations
Resources
Documentation
The favorite tools for office management! With us, secretaries can become office managers. These tools professionalize the daily work many times over.
UntermStrich simply enables the easiest, fastest and most secure document management in the industry.
For frequent writers:

Docu
Plans
Post
DOCUMENTATON
Docu
Microsoft Office, OpenOffice, LibreOffice and Office-independent document templates

Template-based document creation with automatic project and address allocation

Central document management, with full-text indexing, access rights and version management
back to tools
Video
DOCUMENTATON
Plans
Plan register documentation

Version management

Delivery note creation
back to tools
Video
DOCUMENTATON
Post (Inbox-Outbox)
Documentation of incoming and outgoing information, whether e-mail, letter or fax

Archiving incoming and outgoing e-mails with a direct connection to the e-mail server, including project mail accounts.

Basis of quality management
back to tools
Video
Info
Networking and linking; that's what's on the agenda here. All of the data from untermStrich is in constant exchange with each other. These tools provide statements relevant to each day and on-demand answers to questions that previously could only be dealt with at great expense.
For data detectives:

Facts
What is where
INFO
Facts
Daily, weekly and monthly overviews of project statuses

Recognition of cross-connections and affiliations – information advantage through data networking

Universal, cross-module search functions with full-text search
back to tools
Video
INFO
What is where?
Library and archive system (reference books, magazines, etc.)

Office register (location)

Digital management of analog data
back to tools
Video
Communication & CRM
More and more often, a targeted and multimodal communication solution is needed. For this purpose, untermStrich offers the essential TOOLS from the bulky title of customer relationship management (CRM).
For communication geniuses:

Communication
CRM
COMMUNICATION & CRM
Communication
Chat

Employee birthdays

Whiteboard

Employee list (Absent, Active, etc.)

Your untermStrich e-mails
back to tools
Video
COMMUNICATION & CRM
CRM
CRM

Call log

Customer birthdays

Top 10 contractors and invoice recipients

Nearby addresses – For your route planning
back to tools
Video
Butler
Unsere Butlerserie geht mit der Version X3 in eine neue Ära. Mit den letzten Updates stehen euch inzwischen mehr als 100 kleine Hilfstools zur Verfügung. Auswertungsfenster, individuelle Ansichten und zig Möglichkeiten von Analysen und Ausgaben auf einen Blick ermöglicht – You name it, we have it!
Jeder Mitarbeiter kann sich seine notwendigen und wichtigen Butler in verschiedenen Registern anzeigen lassen.
Eine kleine Auswahl der wichtigsten Butlertools:

Liquiditätsvorschau
Budgetplanung
Produktivanalyse
Standbeinanalyse
PEP-7-Auswertung
Aufwandsabrechnung
Aufgabenverteilung
Warnschwellenanzeige
Umsatzquote
Honorarübersichten
Zahlungsmoral
Ausstehende Rechnungen
Kritische Projekte
Halbfertige Leistungen/Globale Projektauswertung
Umsatz pro Mitarbeiter
Überstundenanalyse
Änderungsprotokolle
Soll-Ist Stundendarstellung
Pausenkontrolle
HOAI 2013, 2009 und RifT (Bund VBV-BW)
Kundenmeinungen zu X3
Ein paar Worte von unseren Kunden
"Ein einfaches Tool mit richtig großer Wirkung! Dank untermStrich können wir nun Stundennachweise täglich führen. Das beschleunigt den Abrechnungsprozess und erleichtert das Nachtragsmanagement wesentlich."
Moritz Köhn
Ingenieurbüro Köhn GbR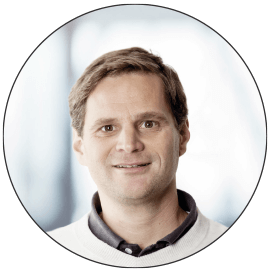 "Nach einer kurzen, intensiven Einarbeitungszeit liefert uns untermStrich® nun tagesaktuell den Stand aller Projekte. Innerhalb weniger Wochen ist untermStrich® in meinem Büro ein nicht mehr wegzudenkendes Controlling-Instrument geworden."
DI Christoph Skolaut
Skolaut NaturRaum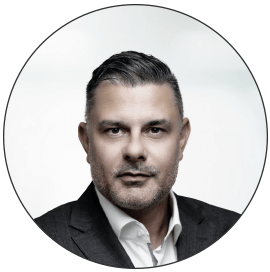 "Wir verschenken kein Geld mehr. Jede Projekttätigkeit wird mit einer eindeutigen Beschreibung versehen und unseren Kunden in klar strukturierten Listen zeitnah zur Verfügung gestellt."

Malte Kramer
SKAI Siemer Krame Architekten Ingenieure
Ihr wollt untermStrich X3 für euer Unternehmen nutzen?